Der Space-Gate-Mod Version 1.5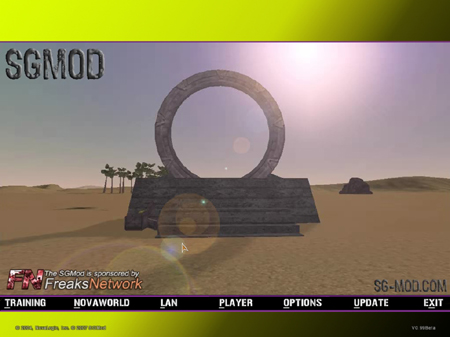 Der SpaceGate Mod fristet zwar ein Nischendasein, aber im Stillen wird immer noch daran gebaut. Seit gestern liegt die neue Version 1.5 vor. Mit einer Größe von 459MB bekommt ihr eine neue Vollversion.
Laden könnt ihr die neue Version
HIER
Die FAQ`s könnt ihr
HIER
nachlesen.
Hier noch einige Infos von Luk Nadewalker:
New objects added,
loads of optimised textures to help with resource usage,
fixed known bugs,
tweeked here and there,
Retro Jo items reworked and added,
weapon tweeks.
Stock JO maps converted and included in patch.
also 60+ Coop maps have been converted and uploaded to our COOP servers
(The 1.5 patch suffered the wrath of the gremlins and as such should not be used)
KR-Nevada

Edit by KR-Nevada:
Downloadlink berichtigt